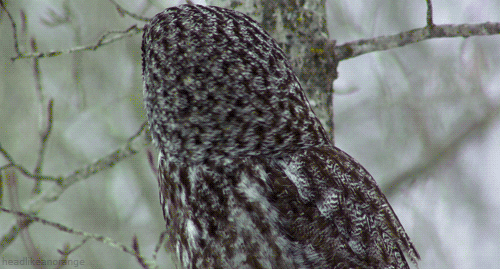 A COUPLE OF taxidermists were walking down the street one day when they noticed an owl on display in the front window of a sporting goods store. . .
The instant the two men saw the bird, they began to criticize the way it had been mounted.
Its eyes did look life-like.
It's wings weren't improportion with its head.
It's feathers weren't neatly arranged.
And its talons weren't curved in a natural form.
For several minutes the two men continued to find fault with the job some other taxidermist had one on what should have been this beautiful bird of prey, when suddenly. . .the owl turned its head. . .and winked at them.
It's easy to criticize, isn't it…?
The Bible reminds us, "Let your speech always be with grace, seasoned with salt, that you may know how you ought to answer each one" (Col. 4:6).
"God loves you and I love you and that's the way it's gonna be!" – Mike